Due to probability of rain, Kate Campbell has been moved to 360 Jazz Cafe at 360 Dauphin Street. It is still at 7PM and children are welcome.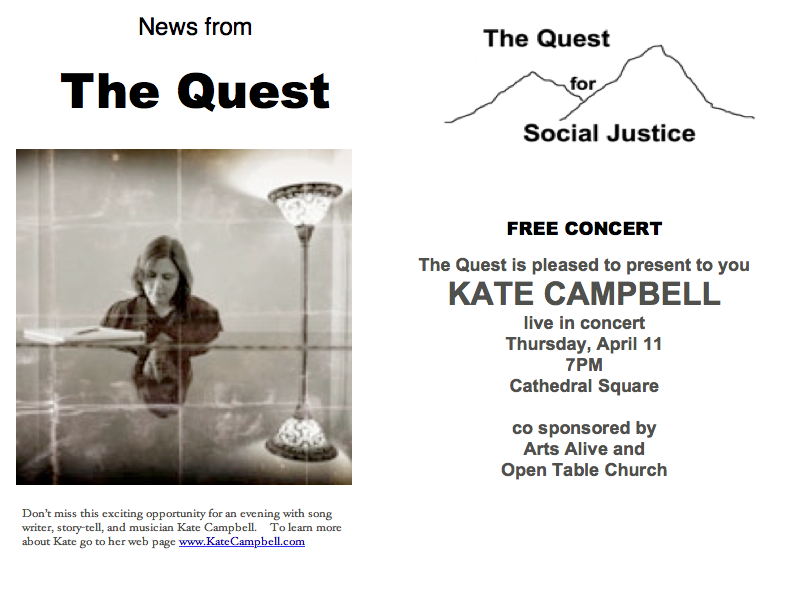 The Quest envisions a society:
· of inclusion that welcomes the stranger and embraces the diversity in our midst.
· of compassion that provides education, employment opportunities and health care so all can live up to their potential.
· of stewardship that responsibly uses the gifts of creation in order to renew the earth for future generations.
The mission of The Quest is to promote social justice concepts and issues. Social justice entails the belief that all individuals should have equal access to society's resources and opportunities and be at all times accorded human dignity. We strive to offer a vision of a more just social order. We recognize and support the dignity of life in all its forms and promote solidarity with those suffering injustice.